A Complete Guide to Kuno National Park
Imagine a place where nature speaks its own language, where every rustling leaf and chirping bird tells a story. That's the charm of Kuno National Park in the Sheopur district of Madhya Pradesh. 
The park stretches gracefully over the landscape, elevated at 343 metres above sea level, offering breathtaking views that seem to stretch forever. The sanctuary itself spans a vast 748 sq km, but there's even more. With an additional 500 sq km buffer area, there's a sense of endless exploration. For every visitor, Kuno is more than just sights and sounds; it's about immersing oneself in the spirit and essence of the land.
However, the allure of this National Park of Madhya Pradesh goes deeper. Recently, it made headlines with the successful launch of Project Cheetah, introducing eight African cheetahs to its terrain. This remarkable initiative has not only spotlighted Kuno's dedication to wildlife conservation but also elevated its stature in the global conservation community.
So, when's the best time to visit this National Park of MP? Well, the truth is, it's always welcoming. In winter (November to February), many animals come out, making it a watcher's delight. When the monsoon rains hit (June to September), the park dresses up in a vibrant shade of green. And if you visit in the summers (March to June), you might just catch a glimpse of tigers cooling off near the water.
With such seasonal charms on offer, let's take a closer look into the natural treasures that Kuno unfolds throughout the year.
Kuno's Living Canvas: Flora, Fauna, and Beyond
Stepping into Kuno National Park is like opening a vibrant book of nature. This park, dominated by deciduous forests, is a canvas of diverse trees like Sal, Dhok, Tendu, and Kardhai, along with vibrant shrubs. Wildlife enthusiasts won't be disappointed either; the park is home to creatures like the Indian leopard, sloth bear, dhole, and even the rare striped hyena. Bird lovers can feast their eyes on species such as the long-billed vulture and the brown fish owl. And amidst this, the Kuno River winds its way, enhancing the park's beauty and richness.
Kuno National Park in Madhya Pradesh stands as a testament to nature's beauty. Within its boundaries, Bengal tigers, leopards, and deer coexist, highlighting the park's rich biodiversity. Merging this vibrant wildlife with a lush backdrop of vegetation, Kuno is often regarded by many as offering one of the most authentic natural experiences in the state. 
Let us read on to delve deeper into the wonders and history of this enchanting National Park of India.
The Asiatic Lion Reintroduction Project
Back in the 1990s, Kuno National Park was chosen by the Indian government to expand the habitats of Asiatic lions beyond Gujarat's Gir National Park. Beginning its journey as a wildlife sanctuary, Kuno also became a prominent site for reintroducing cheetahs. With its commitment to wildlife, it proudly achieved the status of a National Park of India in 2018.
Building upon its legacy of conservation, Kuno National Park didn't stop at just Asiatic lions. Let's journey further to see how it embraced another majestic big cat.
Cheetah's New Home: Kuno National Park
In 2022, this National Park of MP was chosen for a significant conservation effort involving cheetahs. Located close to the Sal forests of Koriya, in Chhattisgarh – the last recorded habitat of native cheetahs about 70 years ago – Kuno was a fitting selection. Under the 'Project Cheetah,' Kuno received eight cheetahs from Namibia in September 2022. Then, in February 2023, the park saw the addition of 12 more cheetahs from South Africa. Today, Kuno National Park is celebrated as one of India's top spots for experiencing a cheetah safari.
While Kuno National Park celebrates its success with cheetah reintroduction, it has also faced challenges along the way. Let's explore these hurdles and the measures.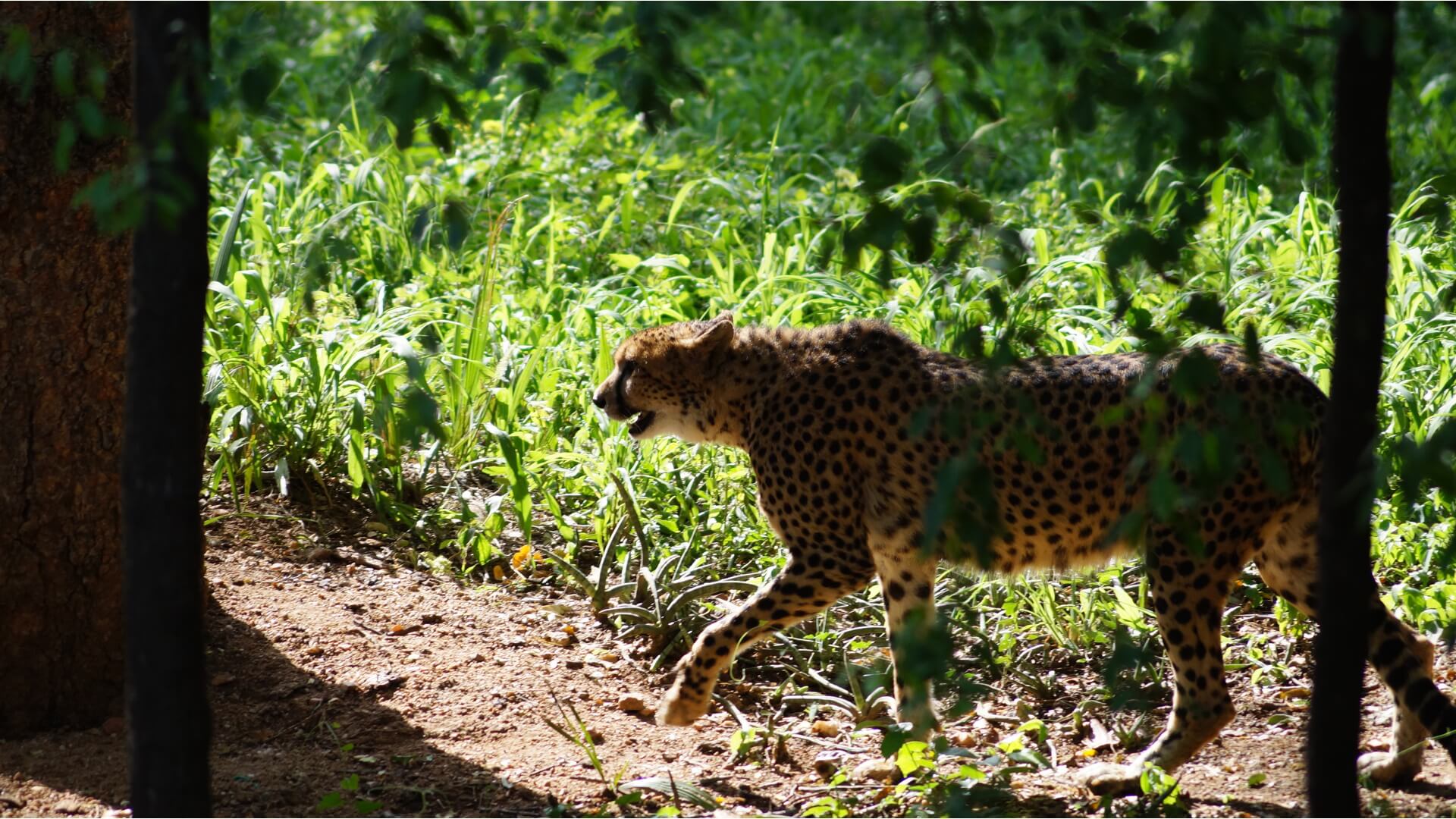 Overcoming Obstacles and Paving the Way Forward
In the ambitious journey of rewilding cheetahs, Kuno National Park has faced its share of setbacks. Particularly concerning has been the unexpected infection spread by insects during the monsoon season, resulting in the tragic loss of two cheetahs. 
In response to this challenge, steps have been taken to fortify the project's prospects. The National Tiger Conservation Authority (NTCA) has made a formal appeal to the Madhya Pradesh Government to incorporate an additional 550 sq km under Kuno National Park's jurisdiction. Moreover, to ensure the efficient roll-out of Project Cheetah in India, a Steering Committee has been established. This committee, comprising experts from diverse disciplines such as wildlife, forest management, social science, and ecology, will supervise and guide the endeavour, ensuring the project's success and longevity.
Ideal Times to Explore Kuno: October to March
While this National Park of Madhya Pradesh is open to visitors throughout most of the year, the period between October and March stands out as the optimal time for exploration. The park closes its gates during the monsoon season, specifically from 1st July to 15th October. 
Owing to its tropical location and the distinctive character of its landscape and vegetation, these cooler months see the park at its most vibrant. It transforms into a vivid showcase of nature's wonders, drawing travellers into its tranquil embrace. 
Let us read about the various travel options to reach this National Park of India.
Reaching Kuno Forest Retreat: Your Travel Guide
For those who prefer to fly, the closest airport is located in Gwalior. Alternatively, Kota and Jaipur also serve as viable airports, each boasting excellent flight connectivity. All these cities are well-connected with major domestic routes, ensuring you a hassle-free flight experience.
Rail enthusiasts will find it easy to get to Kuno. The nearby railway stations are Gwalior, Sawai Madhopur, Kota, Jaipur, and Jhansi. Each of these stations offers good rail connectivity, positioning you just a short drive away from the park's entrance.
If you're taking the road route, here are the distances from various cities to Tiktoli gate:
Shivpuri: 73 km
Sawai Madhopur: 133 km
Gwalior: 165 km
Jhansi: 169 km
Kota: 214 km
Jaipur: 325 km
Choose from the three entrance gates – Tiktoli, Ahera, and Peepal Bawadi – and embark on a scenic drive, setting the tone for your adventure. Remember, no matter your mode of transportation, the journey to Kuno promises to be as captivating as the destination itself.
Having selected your entry point and enjoyed the scenic drive, your next step is to pick the perfect place to stay.
Restful Retreats: Staying Amidst Kuno's Wonders
Visiting this National Park of MP offers an immersive experience with nature. For those desiring an added touch of luxury amidst this natural haven, Kuno Forest Retreat is the ideal choice. Nestled in the heart of the park, these meticulously designed cottages come with private balconies, offering breathtaking views. The fusion of nature's grandeur with premium amenities at the Kuno Forest Retreat ensures an unforgettable stay for all guests.
After settling into the comforting embrace of Kuno Forest Retreat, your next step is to explore the activities the park presents.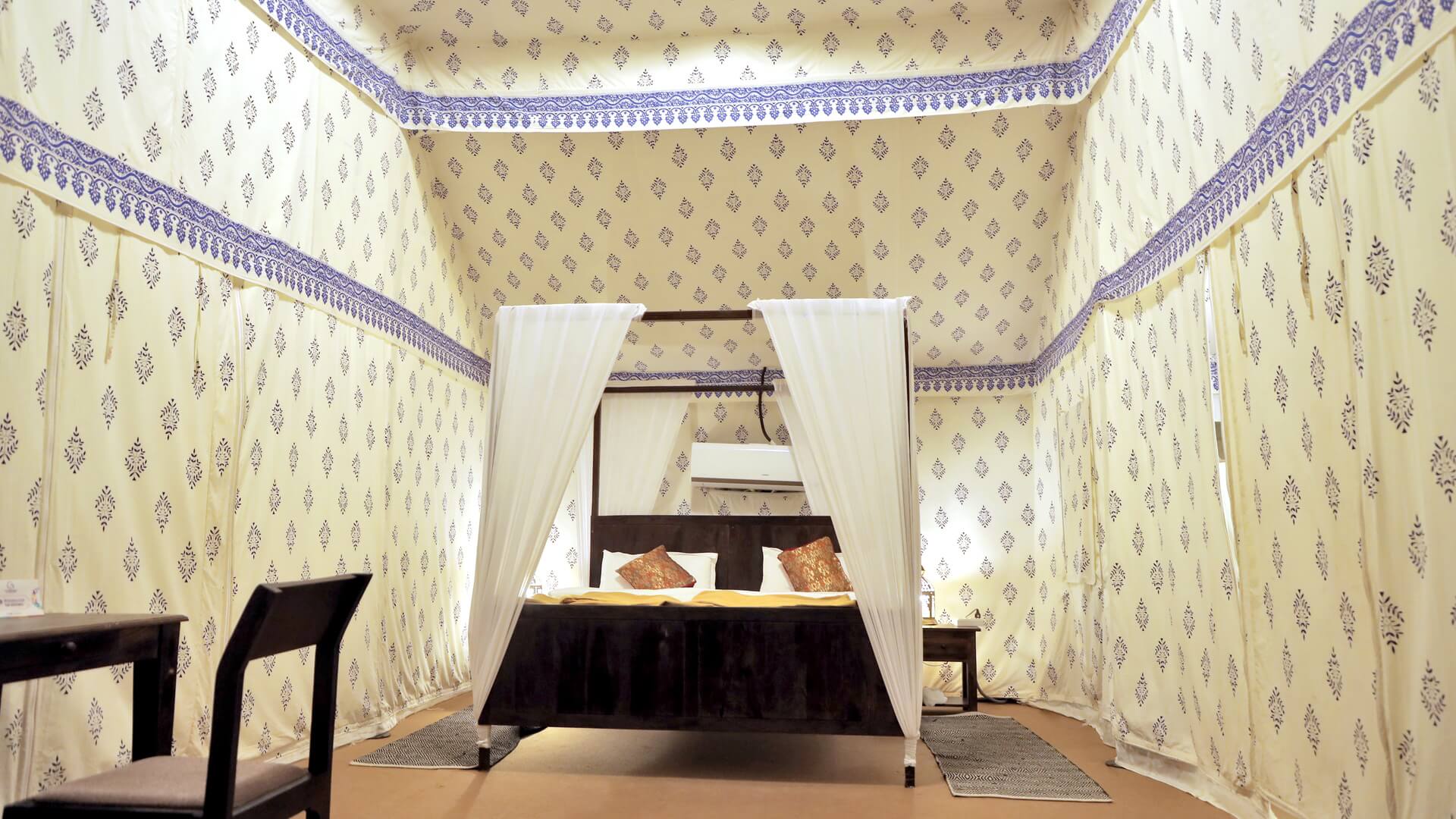 Discover Kuno: A Guide to Park Activities
At Kuno National Park, taking a wildlife safari should be at the top of your list, especially with its renown for the reintroduction of cheetahs. Ensure you reserve your jeep safari slot beforehand. While there, don't miss out on the chance to admire the diverse wildlife, as well as the rich flora and fauna the park offers.
Kuno National Park, a crown jewel of India's national parks, stands testament to conservation efforts, notably the Asiatic Lion and the Cheetah Reintroduction projects. Beyond its fauna, this National Park of India's lush vegetation beckons travellers seeking a serene escape. Nestled in Madhya Pradesh, Kuno National Park isn't just a sightseeing destination; it's a call to each of us to recognise and preserve the treasures it holds. 
For those yearning for a unique experience rich in nature's wonders, this destination awaits. Your visit not only supports conservation endeavours but also allows you to witness the mesmerising beauty of one of Madhya Pradesh's lesser-known treasures.